Staff



Nombre:Edgar.


Participación en la web: Adinistrador y Reportero


Msm: beatle_96@hotmail.com

Personaje favorito de la serie: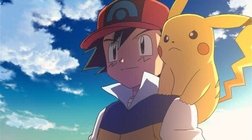 Pokémon favoritos:

`~`~`~`~`~`~`~`~
`~`~`~`~`~`~`~`~

---
Comentarios hacia esta página:
Comentado por viagra( longueuil

initiative123go.com ),

08-03-2012, 05:03 (UTC)

:
Paki, aunque con retraso, te comunico que todos los que lo solicist teis a trav s de los coemntarios est is admitidos/as


---
Comentado por cheap california auto insurance( sccjw059

ybb.ne.jp ),

21-02-2012, 01:46 (UTC)

:
When I translate to Japanese, Did you forget the ending . ? is appeared,but in Japanese, end punctuation is ? .Can you fix or add disable option for Japanese?


---
Comentado por Mayank( 20senjawo1

pacific.net.ph ),

20-02-2012, 00:31 (UTC)

:
Can annoye provide a Good Pokemon white Nintendo Ds rom that works for and R4. Usa or europe version ?Sick of all the funny buisness, miss the true Xenophobia days
---
Comentado por:

10-01-2010, 02:35 (UTC)


pokpokedex
Offline

ee quisiera ayudarte con u web ose unirme a staff
---
Añadir comentario acerca de esta página: